Episodes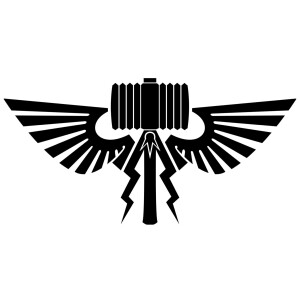 Tuesday Nov 19, 2019
Tuesday Nov 19, 2019
So much content has been released and we've been off our regular schedule! This is our longest episode yet (nearly 3 hours!), covering a recent local tournament, our community growth efforts, the new Warhammer Underworlds releases and our current opinions on the state of Warhammer 40k and Warhammer Age of Sigmar!
1:37 - Catching Up
Hobby Progress
Games Played
12:46 - Warhammer Underworlds Tournament
Games Workshop: Pinecrest Pointe
THE CODE!!!
44:26 - New Underworlds Releases
Rippa's Snarlfangs
Gift Pack
1:36:00 - Growing the Community
Last Meetup (Gamer's Armory)
Next Meetup (Atomic Empire, Dec. 12)
That Gaming Store Tournament (Dec. 21)
Lunchspire?!
1:49:44 - The State of Warhammer 40k & Age of Sigmar
Adepta Sororitas
Psychic Awakening
40k: Some opinions
Ossiarch Bonereapers
Slaves to Darkness
Warhammer: The Old World
Links
Socials: